04.06.2016
Light Painting ❘ Who is the Artist and LAPP Founder JanLeonardo?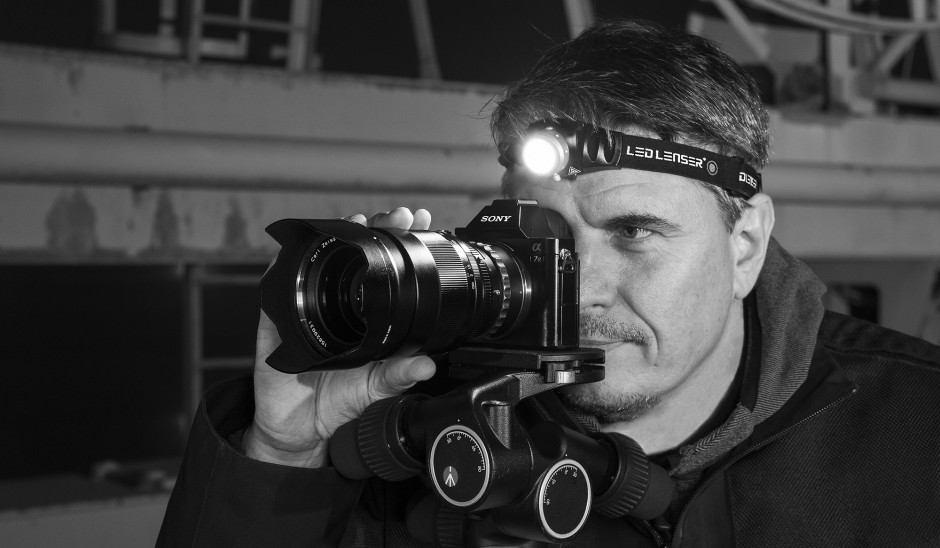 Light Painting Master and Artist JanLeonardo
---
Information's about Light Painting Photography Artist JanLeonardo → founder of the Light Art Performance Photography technique (LAPP)


He developed light art photography rather by chance from his penchant for night and long-exposure photography. Today, he is one of the world's leading artists dedicated to what can be described as "painting with choreographed light." He is supported by company's like Sony and Carl Zeiss and also a brand ambassador for Manfrotto, Lenovo and Led Lenser. With meticulousness and passion, the 45-year-old Bremen native has perfected the artistic application of a wide variety of light sources. He was awarded with the "German Prize for Scientific Photography 2008". His customers include companies among others the fashion label Diesel, Nike, Mercedes-Benz, Japan Tobacco, Tokio Motor Show, Lenovo and the cult band Coldplay. JanLeonardo is promoter of the International Light Painting Award, co-founder of the phokina – LightArt Congess (phoLAC) in Cologne/ Germany, September 2016, he is also founder of the German Light Painting (GLPU). He is also a speaker, author and specialist writer for many national/ international photography and design magazines.

Press appearance links:
https://www.youtube.com/watch?v=ap9qSJkvYo0 (English)
https://www.youtube.com/watch?v=vLjk3MISJM (Spanish)
https://en.wikipedia.org/wiki/JanLeonardo (English)
https://es.wikipedia.org/wiki/JanLeonardo (Spanish)
http://www.amazon.com/Painting-Light-Performance-Photography-English/dp/1933952741
http://lightpaintingphotography.com/light-painting-photography/janleonardo-and-lenovo-light-painting-ad-campaign/
https://www.youtube.com/watch?v=v-oMgpYuwaI
Social Media link profiles:

Facebook: https://www.facebook.com/janleonardo.woellert

Flickr: https://www.flickr.com/photos/janleonardo
Twitter: https://twitter.com/JanLeonardo
Pinterest: http://www.pinterest.com/JanLeonardo/
Google: www.google.com/+JanLeonardoWöllert

LinkedIn: https://de.linkedin.com/in/janleonardo-woellert-48489331

Instagram: https://www.instagram.com/janleonardo_light_painting/